So I was cleaning out my purse and found all these lists and I realized that I make A LOT of lists. Math lists, grocery lists, and random lists. I thought I would share rather than talk about them. Enjoy. Laugh.
A list for my bath body stuff: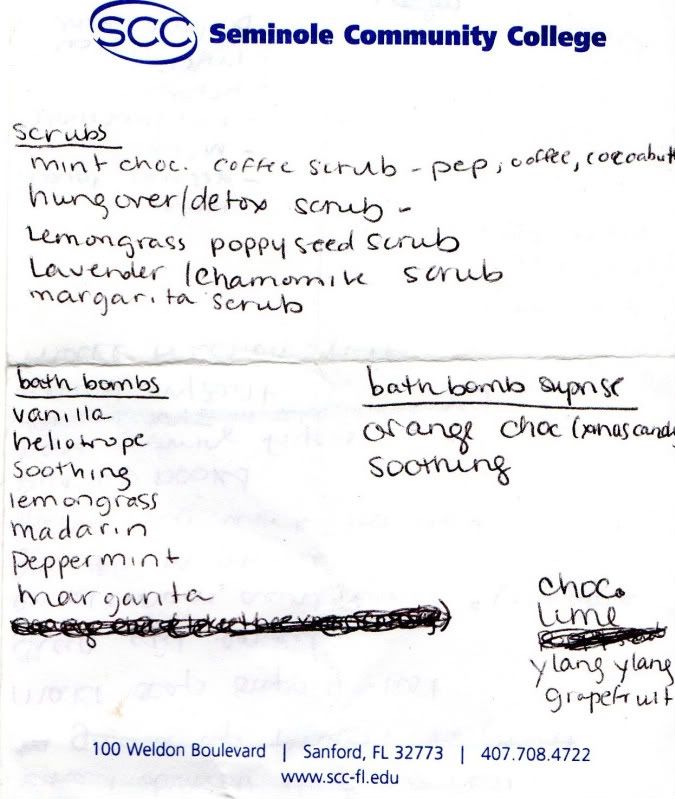 This one is really. I put down to eat, twice! Who needs to write that!